The National Association of Residence Doctors (NARD) Has embarked on an indifinate strike. (NARD) took the decision following a meeting it embarked upon from about 7pm yesterday which lasted till about 3 am today. The residence Doctors had resolved that unitl all their demands are met it wont back-down on its decision.
The statement Signed by Dr john Onyeabueze said every Residence Doctors is urged to do the
needful.
(NARD), rising from its ordinary National Executive Council (NEC) meeting
in Abuja,
rejected the memorandum of terms of settlement from government on
the items of her demand for strike, and resolved to proceed on the proposed national total and
indefinite strike with effect from 8 a.m. Monday 4th September 2017,"he said.
Issues in dispute include salary shortfall of 2016 and January to May 2017; failure to rectify the salary shortfall from August 2017; failure to circularise house officers' entry point; failure to correct the stagnation of promotion of members and properly place them on their appropriate grade level; failure to enroll and capture members on the Integrated Personnel Payment Information System (IPPIS); failure to budget, deduct and remit both the employer and employees' contributions and NARD members' pension to retirement savings account since 2013.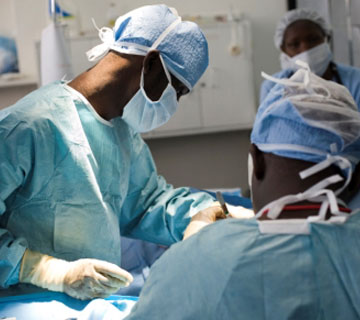 Though the Minister of Health, Prof. Isaac Adewole and his Labour and Employment counterpart, Senator Chris Ngige, who met with the resident doctors till the wee hours of Saturday, declared that the planned strike had been suspended, a visit to different government hospitals by our corresspondent showed that the doctors kept away from work.
At the Lagos University Teaching Hospital (LUTH) at Idi-Araba, doctors were seen attending to patients but the office of the Association of Resident Doctors (ARD) was locked as a result of the public holidays.
The President, Association of Resident Doctors in LASUTH, Dr. Adeola Badmus said the doctors would commence strike as directed by NARD, but would have to assemble their colleagues to choose a date for the commencement of the industrial action.
Though there were queues at different sections in LASUTH, the patients at the Emergency Unit said doctors were attending to them.